Whether you are the head of a big family or plan to start your own, looking into family preventive dentistry services works wonders for your well-being. In addition to giving your family a wonderful smile and a path to optimal dental hygiene, it also provides you with a way to ensure your oral and overall physical health.
Established many years ago, Tarpon Dental is proud to be a renowned provider of family preventive dentistry in Tarpon Springs. Our seasoned dental team, a firm grasp on the latest dental procedures, and friendly demeanor towards all family members deliver the reliability that you need from your family dentistry. When put together, all of these qualities strengthen our unwavering focus on the well-being of our patients. 
Regardless of the size of your family, our patient solutions can help you and your loved ones maintain optimal dental health and protect you against common dental challenges with ease. Whether you want to check in for a regular examination or need consultation for a specific issue, our services are just a call away. You can also learn more by visiting our website or learning more at our office.
Dental Checkup
No matter your age, regular patient dental checkups are extremely important for the oral health of all members of your family. 
For children, it instills the habit of practicing good dental hygiene and helps them get dental education from the experts themselves.
For teenagers, it keeps track of changing eating habits and oral cleanliness amid a busy lifestyle. For adults, it helps identify and treat larger dental health issues before they grow out of hand. Tarpon Dental offers its services for family preventive dentistry in Tarpon Springs to understand the dental needs of different age groups. Through our experienced staff and proactive attitude, we ensure to help you and your family take optimal care of your dental health. 
Whether your child requires guidance on how to maintain pearly white teeth or you need assistance to treat your dental pain, our solutions are right here to help. Through regular checkups and emergency appointments, you can rest assured to get the support you need. You may call us if you want to improve your smiles with our dentist providers today.
Dental Cleaning
In cases where you or a family member cannot take care of proper dental hygiene, a routine checkup can reveal the presence of plaque. Apart from actively damaging the aesthetic of your perfect smile, plaque can also cause several other serious issues such as early signs of gum disease that include bleeding gums, toothache, sensitivity to hot and cold food, and bad breath taste.
If plaque isn't eradicated properly, it can also pass its particles into your bloodstream, where it can affect your other organs and cause issues such as heart disease. 
Through regular dental checkups, you can keep a close eye on your and your family members' oral hygiene habits. This makes sure that you can get proper dental cleaning procedures every few months. It also ensures that you can obtain subsequent guidance on keeping your teeth best clean and your gums healthy. 
At Tarpon Dental, our family preventive dentistry services specialize in administering professional dental cleaning procedures. To prevent plaque and related conditions from affecting your family, we also take the time to explain the importance of proper dental hygiene to younger members of your family. This encourages good dental hygiene habits and helps your loved ones steer clear of running into bigger dental challenges in Tarpon Springs, FL.
Dental Fillings
If one of your teeth has started to decay, you might be facing many problems. Apart from the visual signs of damage, you may also feel various other symptoms. These signs include but are not limited to:
Toothache that increases with pressure, such as eating and brushing your teeth.
Sensitivity to hot and cold temperatures, such as drinking tea or eating ice cream.

A tooth that shows visible signs of damage, such as a hole within the tooth enamel.
If you or another family member is feeling these symptoms, it is important to seek help from a qualified dentist. Through Tarpon Dental in Tarpon Springs, FL, you can rest assured to get the dental care that you need on time. Our team can instantly address these issues with a detailed checkup and treat them via dental fillings in Tarpon Springs. 
If more intervention is required, our dental team can immediately deliver the required treatment without any delay. 
Root Canal Treatments
In many cases, adults can develop an infection in their teeth. These types of infections don't affect the hard layer of the tooth that's visible on top. Instead, they compromise the soft tissue underneath that is known as pulp. 
The pulp is a vital part of a growing tooth, where it nourishes the tooth through blood vessels and connective tissue. But in teeth that are fully developed, pulp doesn't play an active part in their nurture. With that being said, when the pulp is infected, it can cause intense pain, sensitivity, and discomfort for adults. In such cases, dentists perform a root canal procedure to clean out this pulp, disconnect the tooth's connection to blood vessels, and fill the cavity to help you keep your tooth. 
Despite being known as an intensive procedure, root canals are quite common and help most adults prevent the loss of their natural teeth. At Tarpon Dental, our family preventive dentistry practice also specializes in this approach and performs root canals through the latest procedures and equipment. 
Oral Cancer Screenings
When you are getting regular dental checkups that typically call for a visit every six months or every 12 months, your family dentist can ensure that you are getting proper oral cancer screenings. This includes a thorough examination of your mouth, lips, teeth, gums, tongue, throat, tonsils, and inner lining of the cheek. 
Oral cancer screenings are extremely important because they can catch the disease in its early stage quite easily. This massively improves your chances of making a full recovery without going through serious complications or intensive treatment procedures. Since these screenings can be performed in a dentist's office, all that you need is to maintain a proper checkup schedule with your family dentist. A little care goes a long way in this regard and makes sure that you can prevent any larger problems by catching the condition early on. 
At Tarpon Dental, our family preventive dentists in Tarpon Springs make sure to execute proper oral cancer screenings on time. For dental care patients showing signs of oral cancer without their knowledge, these screenings can act as the first point of diagnosis and open doors to proper treatment. Our office hours ensure to maintain the quality of your smile and keep your teeth healthy.
Our Comprehensive Services in Tarpon Springs, FL
Our treatment procedures and dental services in Tarpon Springs include:
Oral Cancer Screenings

Fluoride Treatments

Dental Sealants

Emergency Dental Care
Our professional dentists provide various patient services, x-rays, dental services, and holistic smile programs that offer quality patient smiles at office hours Monday through Friday during business hours. Visit our website to learn more about our dentist professionals and our dental services.
Contact an Experienced Family Dentist Today
Tarpon Dental's family preventive dentistry maintains a flexible schedule to help as many patients as possible during the day.
This makes sure that we can fix your comprehensive appointments on an urgent basis and allow you to get urgent treatment for issues that cannot be delayed. 
Our appointment settings are made to be comprehensive and personalized. Further, our exams x rays apply to various ages and patients of all types at our Tarpon Springs location.
To book an appointment for a healthy smile, feel free to contact us and visit today. We will be glad to hear from you and help your family obtain ideal dental health services right away.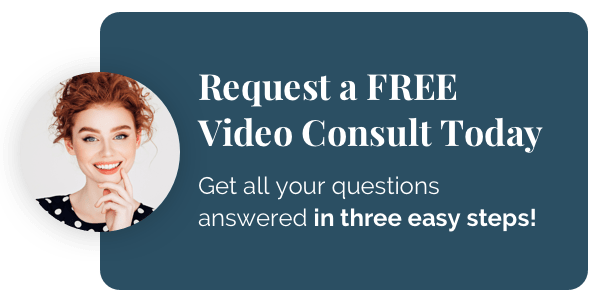 Our Patient
Dr. Amin, and team are very caring and concerned about their patients having a healthy smile. They are very professional and helpful accommodating a plan for your individual needs. Thank you! Kudos!
If you want to see a healthy change in your smile, please give Tarpon Dental office a call. The professionals are waiting for you!