In recent years, Invisalign has been one of the most sought-after teeth alignment treatments. It is a perfect alternative to metal braces. This treatment is used for correcting the underbites, overbites, and more. People seeking this treatment understand that it comes at a higher cost than many dental treatments. It could help you for a lifetime.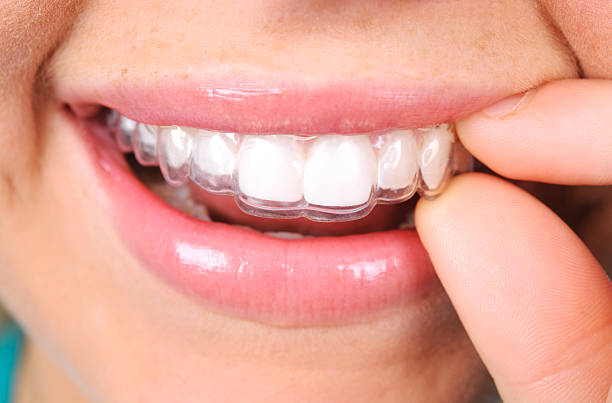 Let's first understand what Invisalign is, when you need it, its benefits, the cost, and if it is worth the investment.
What is Invisalign?
Also referred to as invisible aligners, Invisalign is an innovative treatment that corrects dental issues. Clear guides are used to align teeth in their proper place. These clear guides fit onto the teeth so perfectly that it becomes hard for someone else to notice them. The aligners are custom-fit to your teeth, and they will restore teeth alignment with precision and accuracy.
Dentists say that most people can use these aligners. Nonetheless, one should be careful and consult their orthodontist if they have a history of loose teeth, gum problems, or Temporomandibular Joint Disorder (pain in the jaws). Healthy teeth in both adults and teens can be corrected successfully through this practice within a few months or years.
Signs that You Need Invisalign Treatment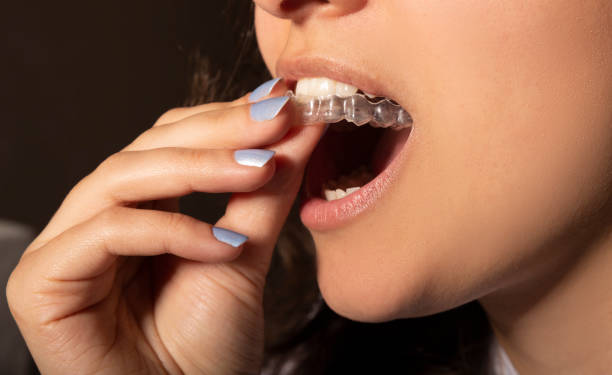 Here are the tell-tale signs that you need this procedure.
You detest braces.
Braces are effective in correcting misaligned teeth. However, they can make it difficult to practice good oral hygiene or limit the kind of foods you can eat. They also make you stand out too much, especially if you are an adult. They are also painful, and you might pinch the inner parts of your mouth, which can cause bleeding.
You hate your smile.
If you have crowded or crooked teeth, you may seek straighter teeth which you can achieve with the help of Invisalign. This procedure can help you fix crowded teeth and shift them closer to the correct alignment. This treatment can correct various orthodontic conditions related to low confidence.
Your condition is treatable using Invisalign.
Invisalign is ideal for straightening misaligned teeth. However, it is not meant for severely misaligned teeth but rather only for teeth with mild or moderate misalignment issues. Invisalign can also treat gapped teeth and, as mentioned earlier, crooked, mild bite alignment, and crowded teeth.
Benefits of Treatment with Invisalign
There are many reasons why you should consider Invisalign. These include;
Better dental hygiene.
Good oral hygiene means healthier gums and the entire mouth. You can remove the aligner to floss your teeth. The inside and outside of the aligners can also be cleaned to prevent bacteria buildup. Brushing is also possible without the use of special equipment.
Non-invasive scanning.
Before you are offered any dental care, such as traditional braces, a dentist will do an extensive examination of your teeth. They may place plastic pieces in your mouth, spreading your cheeks far apart during picture taking, scanning, and x-rays. The plastic pieces are also used when placing and wiring the metal brackets on your teeth. This could bruise your gums or cheeks and make them feel sore when used for long.
On the other hand, Invisalign never uses invasive measures but utilizes cutting-edge technology to detail a patient's teeth. Unlike invasive methods, your orthodontist will take a full scan of your teeth using 3D technology. The scans are translated to 3D prints and then used to create customized aligners.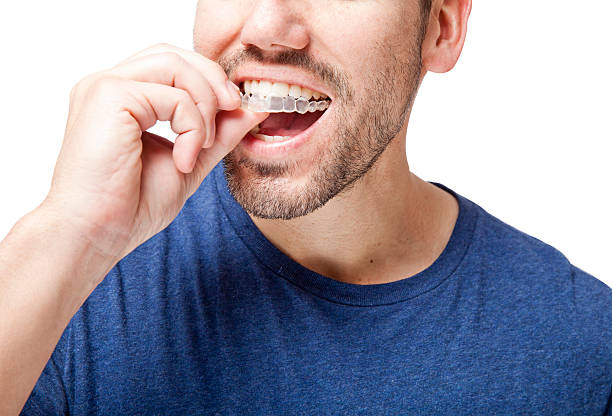 Fewer visits to the dentist.
To ensure your braces are adjusted correctly, frequent visits to the orthodontist are essential once you start using traditional braces. During your visits to the dentist, they will remove and replace the metal brackets, tighten specific brackets, change the wire size, etc.
You may visit your dentist within six weeks, but you will have been provided with extra clear braces to switch every two weeks. Again, the aligners are already planned and created; hence, no extra dental work is needed for your teeth.
FAQs
How much is the cost of Clear Aligners?
The cost of clear aligner treatment and traditional braces is the same. However, the price may slightly increase based on the severity of the condition of your teeth, length of treatment, where you live, and the number of visits to your dentist.
What are the available payment options?
It is advisable to check with your dental insurance plan. Some insurance plans may pay part or the entire orthodontic treatment cost. You may use your Flexible Spending Account (FSA) to cater to some costs. If you don't have insurance coverage, most orthodontists and dentists offer a care credit plan for the provided care. Therefore, do due diligence.
Is the Invisalign worth the investment?
Invisalign can correct your teeth in the same length of time as braces, and sometimes it can even do it faster. Invisalign is the best option between the two treatments considering that both methods cost almost the same amount, and Invisalign has more benefits.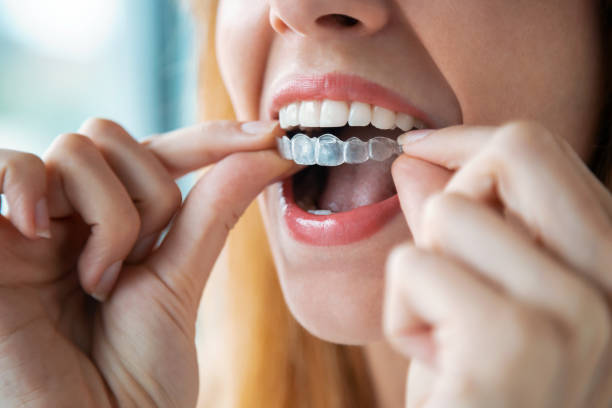 Get Invisalign Treatment with Tarpon Dental in Tarpon Springs, Florida
If you desire a healthy and beautiful smile, Tarpon Dental is the right place to visit. We provide family, cosmetic, and implant dentistry to our patients. We provide dental services in Tarpon Springs, Palm Harbor, Trinity, Oldsmar, New Port Richey, and nearby areas.
At Tarpon Dental, we offer various dental services such as periodontal services, periodontal gum therapy, teeth whitening, cosmetic dentistry, porcelain veneers, teeth whitening, and many more. We provide the orthodontic care that you may urgently need to restore your good oral health.
Dr. Seema Amin will help create a smile that will last a lifetime. If you wish to get excellent Invisalign treatment from an experienced professional, contact us today to book an appointment. You can also contact us online, and we will help you achieve your goal of having lovely welcoming smiles!